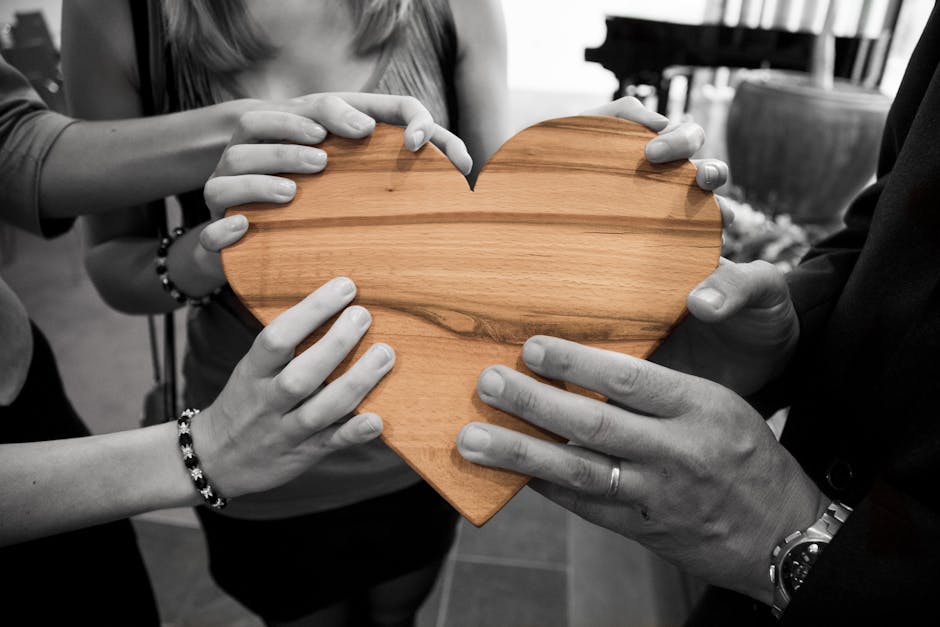 As we come into March, national Social Work Month, I've been reflecting on my ten years of social work experience. At times, social work seems simple, at times it seems unbearably hard, but it is exactly where God has led me to be.
So here are my thoughts about what social work really is:
Social work is too many clients and not enough time. It is endless paperwork, fighting with insurance companies, reviewing, reviewing and reviewing.
It is the highs – when you are able to reach across the divide between two people and regardless of our differences, you can truly connect because we are both humans and suffering is universal. It is squealing with teenagers who passed a difficult test or made the varsity team. It is finding the perfect placement for a child with an amazing foster parent.
It is the lows - hiding behind police cars while police kick doors down to make sure children are safe. It is crying with a police officer outside of an apartment after a horrific abuse case. It is feeling your own heart break as you watch a mom weeping as she pulls her syringes and drugs out of her baby's diaper bag.
It is trying to keep a strong face in moments of chaos and terror. It is weeping with someone who has just lost a spouse, a child, a baby. It is crying when things are so horrific for your clients that there's nothing else you can do.
It is walking through trailers filled with garbage, cockroaches, holes in the floor, mold on the walls, and realizing that you don't need to travel to the third world to see complete and utter poverty.
It is buying children happy meals at two in the morning because they haven't eaten since lunch at school. It is spending the night at the department with a child because there are never enough foster families.
Social work is crying on the way home every day after working at a homeless shelter because no matter how many applications and programs there are, there will never be enough housing for your clients.
Social work is endless background checks, endless paperwork, endless reports.
But it is also the beauty of teamwork – working with incredible doctors, nurses, lawyers, police officers, teachers, counselors, and co-workers who have dedicated their lives and hearts to helping people.
It is the heavy moments, but it's also playing Play-Doh, endless games of Uno, quoting Justin Bieber lyrics and Twilight, and connecting with teenagers over silly things and serious things.
Social work is maintaining a calm face as you sit in groups where men who have been convicted of domestic violence weep as they disclose their own childhood traumas and abuse. It is keeping your jaw from dropping as people disclose horrific sexual abuse, physical abuse, emotional abuse, or all three.
It is watching children melt down knowing they have to face their abusers in court…and breathing a sigh of relief with them as the abuser is sentenced to decades in prison.
Social work is being cussed out, degraded, and dismissed, but also being told that I'm the first caseworker to make them feel like a human being.
It is seeing terrible things and having no one to process with because you're bound by confidentiality.
It is seeing incredible, miraculous things, and not being able to share them because you're bound by confidentiality.
Social work is weeping as you watch the news because you can imagine what those counseling sessions with the victims will be like and how burdened those school counselors/police officers/child protection workers will be. It is compassion fatigue, vicarious trauma, but also joy.
It is feeling like no matter how many starfish you throw back, there will be too many for you to make a noticeable dent.
But it is also saying goodbye as you switch jobs and hearing stories from clients about how you have helped them. It is seeing past clients on the street years later and being told you helped change their lives, or their marriage is still going strong.
Social work is being the hands and feet of Jesus in every way that you can, even when your soul is broken and you are beyond exhausted.
Philippians 4:13: "For I can do everything through Christ, who gives me strength (NLT)" has taken on a deeper meaning for me as I see the good and the horrible, as I work 15-hour shifts, as I put my own struggles and pain aside to focus on listening and caring for others.
Social work is an emotional roller coaster, but I am exactly where God wants me.