Two weeks ago, our garage ceiling started leaking. Apparently, our shower has cracked and is leaking water into the ceiling. I didn't realize our deductible was high, so the first round of bills we received was overwhelming. While I was budgeting (since these bills don't even include the cost of repairing the shower), trying to keep my anxiety at bay, my phone rang.
It was our neighbor letting me know that his cancer came back aggressively, and they are admitting him to assisted living. That he was being put on hospice and given three to six months to live. After a sad conversation (on my end at least, he's ready to be pain-free and home with Jesus), I was humbled. I thought of his four children, grieving over this news. I thought of grandchildren who won't have their grandpa at graduations or weddings.
Suddenly, my financial issues seemed minor. Laughably so.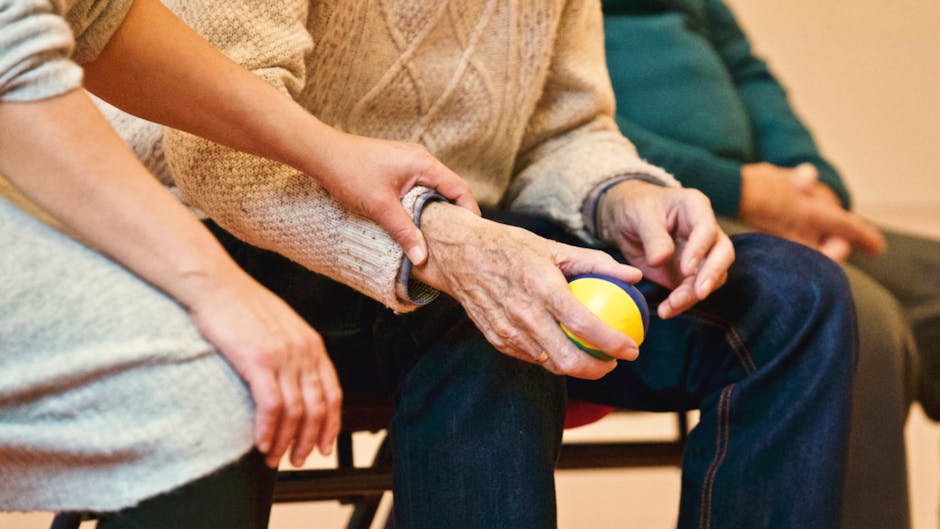 Our pastor once preached on the need for an "eternal perspective." At the time, I shrugged it off. Why would one spend their life focused on death? Heaven? The end?
But then a good friend of mine's mother died of cancer. Then another one. Then another one. Then my dad had a heart attack and stroke (simultaneously) and I became painfully aware that my parents will die eventually. I realized that I am creaky and getting older each year, and one day I will die. That we are not immortal.
Growing up in the church, I've heard/read/said Psalms 23 a million billion times. Okay, maybe not quite that much, but I've said it a lot. Anyone who's spent any time in church can recite it. However, one day after my dad's heart attack, when we weren't sure if he was going to make it, I reread Psalm 23.
"The Lord is my shepherd; I shall not want.
He makes me lie down in green pastures.
He leads me beside still waters.
He restores my soul.
He leads me in paths of righteousness for his name's sake.
Even though I walk through the valley of the shadow of death, I will fear no evil,
For you are with me;
Your rod and your staff,
They comfort me." - Psalm 23:1-4 (ESV)
As a child, I always thought of the valley of the shadow of death in an abstract way. It simply meant "bad times" to me. The knowledge that life would have good and bad times, easier and harder times, and that God would be with me always.
However, reading it as my dad was lying in a hospital bed, my heart skipped a beat. Suddenly the phrase "shadow of death" had new meaning. The shadow of death is that niggling feeling that reminds us that life is short. That the people I love will not always be around. The quiet thought that I will not always be around, and my time on Earth is limited. That as we get older, we become more aware of our mortality and as we lose family, friends, our grandparents, parents, this shadow appears more and more often. It can dampen our joy because we know that each day is closer to the end.
I had to make a choice in that moment. Did I deny this shadow? Did I pretend it didn't exist? Live life for myself, not caring if I hurt others? Justifying my conflicts with my spouse? Rationalizing my frustration with others?
Or did I adopt an eternal perspective? That we are not guaranteed tomorrow, that we should strive to live well, seeking holiness and showing God's love. Today. Tomorrow. Every day that we have left.
I recently watched a TedTalks where the speaker mentioned the "mortality motivator," a reminder that life is short and precious. I realized that an eternal perspective isn't simply focusing on the end or thinking about death all the time. It is using that shadow to motivate us to live for Him now. We are not guaranteed 70, 80, or 90 years to live out our lives. Life is short, and we are called to live for Him well.
As I age and lose more people around me, I use that motivation to speak my mind. To share God's love boldly. To proclaim the beauty I see in my life as the result of following Him. I don't want to minimize the fact that it is only because of God's grace and love that I am here.
It also means that I try to kiss my husband when he leaves for work, even if I'm upset. It means that I make time for my parents and family, even when I'm tired. It means I work (hard) to forgive those who have hurt me, even when I feel that I am justified.
Speaking with my neighbor this afternoon, he said, "I've lived ten lifetimes worth of memories. I've had a good life. I've had people that love me. I'm ready to go."
An eternal perspective is the realization that we must make a choice: do we focus on ourselves? Do we let our worries and fears about bills, how we look, and doubts about our abilities destroy each day? Or do we work towards loving others and seeking God every day? Do we love boldly and well?
There is some debate what David meant in that psalm: some commentators think it was an actual valley, some think it's a metaphor. Regardless of the valley, David was confident that God was with him and because of that, he could go through life unafraid of what comes next.
My challenge to all of you is to reflect: did you live life well today?
If you passed away or received news of a terminal illness, are you ready to go?
Have you forgiven others, spent time with your family, resolved conflicts with others?
Have you told your children you love them, have you told your children that God loves them?
Have you acknowledged that shadow of death, the ticking of the clock, while staying confident that God is with you?
I will hug my children extra tight tonight, spend a little bit more time with my husband. I will call my mom to tell her I love her, text my best friend, then put down my phone to snuggle with my family.
Life is short. You won't have forever. Make sure that however many days you have left, live them well.